With small to medium enterprises (SMEs) comprising about 98.5% of all businesses in South Africa, their financial stability is more than a private concern- it's a national imperative. Yet, traditional avenues for gaining liquidity, such as overdrafts and bank loans, are increasingly proving to be ill-suited for the economic realities businesses face today.
Could factoring be the solution your business needs amid South Africa's current turbulent economy?
The Challenges SMEs Are Facing Today
Many SMEs today are tethered to traditional banking options, unaware of alternative financial solutions like factoring and asset-backed working capital that could align more with their needs and aid their business cash flow.
This knowledge gap is often compounded by insufficient financial expertise to help SMEs evaluate these alternatives. Even when they are aware, SMEs frequently grapple with a crisis of confidence, doubting their ability to secure such non-traditional forms of financing.
Why Overdrafts and Bank Loans Are Not Your Friends During a Crisis
69% of small to medium businesses cite cash flow as their primary motivator for seeking additional funding. Yet overdrafts or traditional bank loans, tried and tested as they may be, may not be your best allies when navigating a crisis such as the current recession in South Africa:
Strict Approval Criteria
Firstly, both overdrafts and loans are generally subject to strict approval criteria, especially in a recessional climate. Banks tighten their lending standards, scrutinising your creditworthiness, business plans, and financial projections more than ever.
When their applications are declined, many businesses – especially those most in need of liquidity – are stranded, and their business cash flow suffers.
Inflexibility
Secondly, the inflexibility of traditional financial solutions can become a bottleneck for your business. Overdrafts come with limitations on the amount you can withdraw, often at exorbitant interest rates.
Loan repayments are equally stringent, requiring you to adhere to a fixed repayment schedule, regardless of how well or poorly your business is currently doing. This lack of adaptability can exacerbate your cash flow issues rather than resolve them.
Hidden Fees
Lastly, there's the issue of hidden fees. Overdrafts and traditional bank loans often come with a slew of extra costs that can quickly add up, eroding the financial stability you are striving to achieve. From setup fees to maintenance charges and penalties for missed or late payments, these extra costs can make your financial journey more arduous.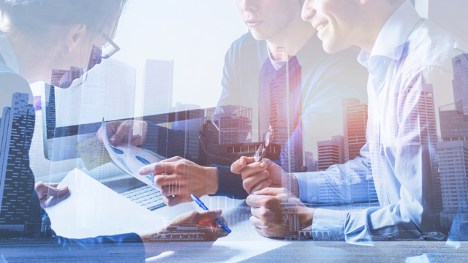 Can My Business Cash Flow Benefit from Factoring?
Imagine waiting anxiously for overdue invoices to clear while a business opportunity slips through your fingers or the stress accumulating when seasonal lulls threaten your ability to make payroll.
In a landscape where traditional loans often say "no," factoring could say "yes." Consider the following questions to determine if factoring is your solution for your business cash flow:
Is my business heavily reliant on a few major clients with long payment terms?
Do I want to improve cash flow without taking on additional debt and paying interest?
Do I wish to boost my working capital quickly to seize new business opportunities as they arise?
Have I been rejected for traditional bank loans or overdrafts, or find their terms too restrictive?
Am I facing seasonal or cyclic business cash flow challenges?
Do I want a financial arrangement where fees are transparent and tied directly to services rendered, without hidden charges?
Would I like the peace of mind that comes from knowing I can meet payroll, supplier, or other time-sensitive obligations regardless of when my invoices are paid?
How Factoring Maintains Your Business Cash Flow in Difficult Times
Alarming data from the Global Banking and Finance Review magazine reports that 53% of SMEs' trade finance applications are declined. This is a sharp contrast to a 79% success rate for large businesses. These odds necessitate the need for alternative solutions and an unlikely – and little-known in South Africa – solution emerges.
"The immense contribution that factoring can make to small and medium scale enterprises (SMEs) is the primary reason that has made this financing tool [factoring] one of the most attractive to businesses across the world." – Prof. Benedict Oramah, President of Afreximbank.
Factoring is a proactive tool that can be utilised by any business – healthy or struggling – to improve cash flow and keep your company going despite the economic climate.
Immediate Capital
Unlike loans that burden you with future liabilities or overdrafts that incur hefty interest rates, factoring simply advances you the money you've already earned but haven't yet collected. This function can be invaluable when customers delay payments or when you need to invest in new opportunities that can't wait.
Greater Chance of Approval
During times of economic downturn, your past or even current financial performance may not be stellar, which is no deterrent. Factoring companies are more concerned with the financial health of your customers, providing a lifeline when banks become risk-averse.
Scalable
As your business grows or as you secure more orders, your ability to generate immediate cash flow increases correspondingly. There's no need to renegotiate terms or adjust repayment schedules, making it an extremely flexible financing solution in an unpredictable economic environment.
Reduces Administration
Additionally, many entrepreneurs underestimate the administrative relief of factoring. The factoring company typically takes over invoice collection, allowing you to focus on your core business operations rather than chasing down payments.
In a recession, this frees up invaluable managerial time and resources that can be better used to strategise and improve business cash flow.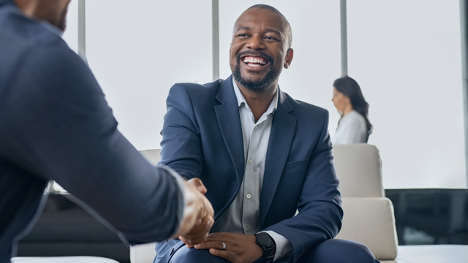 Success Story: How Merchant Factors Boosts Business Cash Flow
Merchant Factors specialises in turning over funds from R200,000 to R50,000,000 per month, making us the ideal choice for SMEs regardless of your niche. With the industry's fastest turnaround time – from application to payout – we ensure that you're not left hanging when you need funds the most.
We're not just fast; we're reliable and customisable, providing a range of working capital funding solutions.
"As a local manufacturer of quality household rugs and carpets, we rely on imported raw materials for the bulk of our goods. To ensure a smooth production process, we require a steady cash flow, and Merchant Factors ensure that these needs are met." –  Bruce Handley of a company within the home textile industry.
Strengthen Your Business Cash Flow With Factoring
We've laid out the difficulties you're facing: erratic cash flow, rigid bank loans, and an unforgiving economic climate in South Africa. In the face of these difficulties, factoring can be the agile, responsive financial lifeline to support your business cash flow.
"In the current economic climate, it's encouraging to deal with decision-makers [from Merchant Factors] who are accommodating towards your working capital requirements, but they, more importantly, are businessmen that believe in the potential of your business." – Paul Issa, of a South African school footwear brand.
Contact Merchant Factors to maintain your business cash flow.